Author: Errin Stevens
Narrator: Sean Posvistak
Publisher: Errin Stevens
Released: Jul. 17, 2017
Series: The Mer Chronicles, Book 2
Length: 8 hours 39 minutes
Genre: Romantic Fantasy


The sirens of Griffins Bay are in trouble, and the recent slew of royal suicides looks to be the least of their worries.

For one, unless a blood relative of the queen shows up, no one's around to staff the monarchy. Well, except for a whack-job bureaucrat and he seriously won't do. Worse is the community unrest threatening siren society, a problem caused by too many humans in the pool, which means Simon and his off-limit girlfriend will have to run and hide if they want to make more of their flirtation...

The solution doesn't inspire confidence at first, but the Blakes have everything at hand to set their world to rights - namely, a hidden queen, a dead prince, and a facility for human manipulation. Once they find their sea legs, they'll restore order, distribute smart phones, and drive that conniving bureaucrat to a grisly, satisfying end.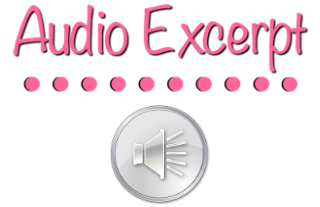 Errin Stevens writes paranormal romantic suspense stories from her home in Minnesota. When not wrestling with unruly narrative - or reading literary and commercial fiction like a fiend - you'll find her poring over seed catalogues (winter) or gardening (the other three days of the year).

Sean is an aspiring game developer who's used his years of work on Youtube to excel at audiobook narration.

Breakwater is the exciting second installment from The Mer Chronicles series by Errin Stevens. I loved the first book, Updrift, but loved this one so much more. I enjoyed taking a journey on this adventurous read. Once again, Sean Posvistak's performance narrating the audio version of this story was fabulous. I found myself listening to the whole book in one day. It is so good.
I am giving Breakwater five stars. I am looking forward to finding out what is going to happen next in The Mer Chronicles series.
Recommended.
I received this audiobook as part of my participation in a blog tour with Audiobookworm Promotions. The tour is being sponsored by Errin Stevens. The gifting of this audiobook did not affect my opinion of it.



Plugging you into the audio community since 2016.
Sign up as a tour host
here.