Author: Pamela S. Thibodeaux
Narrator: Terri England
Length: 7 hours 30 minutes
Series: Tempered, Book 1
Publisher: Pamela S Thibodeaux Enterprises LLC
Released: June 10, 2019
Genre: Inspirational Romance
Rancher Craig Harris and veterinarian Tamera Collins clash from the moment they meet. Innocence is pitted against arrogance as tempers rise and passions ignite to form a love as pure as the finest gold, fresh from the crucible, and as strong as steel. Thrown together amid tragedy and unsated passion, Tamera and Craig share a strong attraction that neither accepts as the first stages of love.

Torn between desire and dislike, they must make peace with their pasts and God in order to open up to the love blossoming between them. It is a love that nothing can destroy when they come to understand that only when hearts are tempered, minds are opened, and wills are softened can man discern the will of God for his life.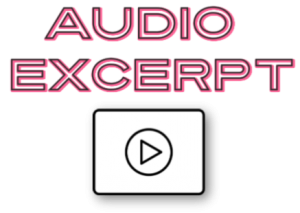 Tempered Fire, Book #3 in the Tempered series is scheduled for release on audiobook this month.

Award-winning author, Pamela S. Thibodeaux is the Co-Founder and a lifetime member of Bayou Writers Group in Lake Charles, Louisiana. Multi-published in romantic fiction as well as creative non-fiction, her writing has been tagged as, "Inspirational with an Edge!" ™ and reviewed as "steamier and grittier than the typical Christian novel without decreasing the message." Sign up to receive Pam's newsletter and get a FREE short story!

Terri England is a radio personality, podcast host and book narrator. She is the mother of two daughters and one very stubborn (but smart) Doberman named Jackles. She loves music, both stars (Wars & Trek) and is obsessed with the supernatural. In her own words, Terri is "a geek and proud of it."



Plugging you into the audio community since 2016.
Sign up as a tour host
here.